L

aunceston Residential Retirement Village is the result of thorough research in Australia and overseas into the special requirements of people in retirement.
Having

Freehold Stratum Title

to your own home unit is a major advantage and assures you privacy, security and independence  in your financial affairs.
Purchasing a unit in Launceston Residential Retirement Village will give you the opportunity to enjoy your retirement your way. You can become as involved as you wish in the activities in the Club Community or simply be a friendly neighbour pursuing your own interests.
Learn more about the lifestyle you can enjoy in the ideal Launceston Residential Village environment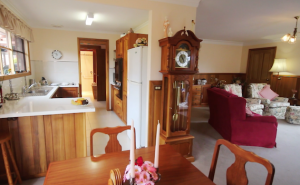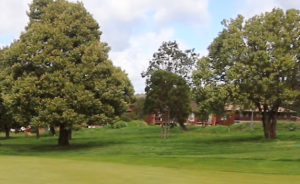 The village is situated in a beautiful semi-rural setting, with easy access to all the facilities you could wish for.
Aerial Tour of the Village
Facilities within the village include Clubroom, Pool, and outdoor barbecue/kitchen area. All Residents are entitled to use the clubroom and facilities, as an extension of their units. Regular social functions and outings are organized by the Social Committee and all residents are welcome to participate.
Medical services are available close to the village. All residents are entitled to attend any immunizations (including Flu injections) conducted in the Clubroom office by Doctors of the Summerdale Medical Centre. A hairdresser visits every six weeks. A greengrocer visits the village weekly.
Mail is delivered daily for collection from the Clubrooms
The village is located in Northern Tasmania, a few kilometres from the major city of Launceston. It is situated within the outer suburb of Prospect Vale, a peaceful and picturesque area, close to the Prospect Country Club, a major tourist destination with a wide range of recreational activities, including a casino and public golf course.
A few kilometres from a major city, but with a country atmosphere

Close to medical and dental services

Pool/Spa and Outdoor kitchen for all your social and entertainment requirements

5 minutes from Shopping Centre with Public Transport on our doorstep for convenient and easy travel

Club room with community and recreation facilities

Adjacent to a public golf course

Walking distance to Country Club Casino

Close to high quality restaurant and entertainment venues

Next door to Bolters Restaurant and Bistro